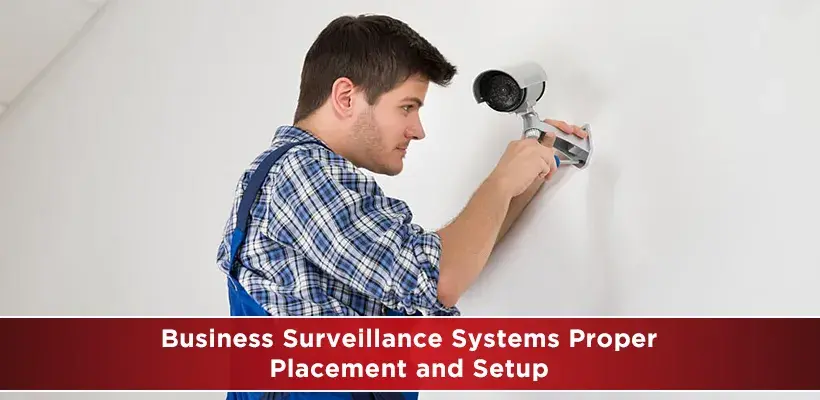 Business surveillance systems, when properly placed and set up, provide companies with a valuable security tool. By understanding the different types of camera placements and setups available, business owners can make an educated decision on what will work best for their needs. This article will discuss the benefits of having a business surveillance system and outline proper placement and setup tips.
1. Identify Business Security Needs
When you're running a business, it's important to make sure that your property and assets are protected. That's why it's important to identify your business security needs and put in place the necessary measures to keep your business safe. There are a variety of security systems and equipment available on the market, so it's important to know what you need in order to make an informed decision. If your business works on filling like a construction site, then you need Wireless Security Camera for better security purposes.
Determine Appropriate Placement
When deciding where to place your business surveillance system, there are a few factors to consider. The most important thing is to make sure that the system is in an area where it can capture clear footage of all activity. In some cases, this may mean placing cameras in plain view; in others, it may require more discreet placement. By understanding the different options available, you can choose the right location for your specific needs.
Ensure Proper Setup
When installing a business surveillance system, it is important to ensure that the system is properly set up. A poorly set up system can lead to decreased performance and even loss of data. In this blog post, we will discuss some tips for ensuring a proper setup. Keep in mind that these are general tips and each business may have its own specific requirements. With that in mind, let's get started!
Hire IgotC for Business Surveillance Systems
If you're looking for a business surveillance system that is reliable and affordable, IgotC is the perfect Home and Business security system provider company for you. We offer a variety of systems that are perfect for businesses of all sizes. Our systems are scalable, so they can grow with your business. Plus, our team of experts will work with you to design a system that meets your specific needs.
Call on (844) 777-6668 & get the best Business Surveillance Systems now!