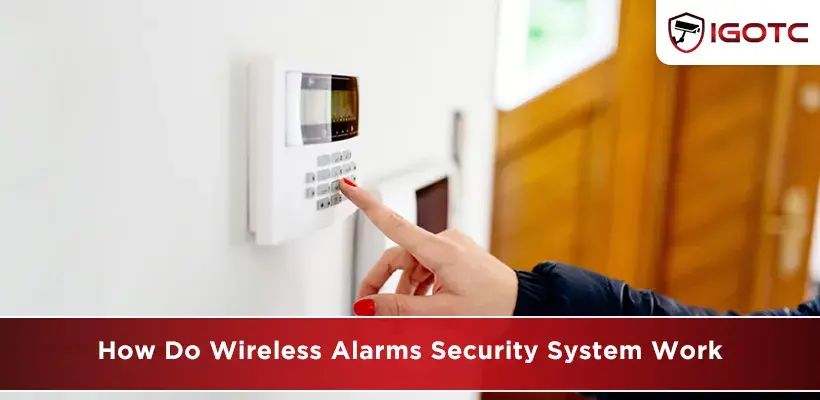 How Do Wireless Alarms Security System Work?
Security of your home plays a vital role whether it is wired or wireless. The number of people opting for wireless alarm security system has increased.
Wireless security system are easy to setup, they can be easily installed by the homeowner.
Wired alarm system is not feasible for already built homes; the installation will take time and there would be drilling on walls for the wires, so the home needs to be renovated again in order to hide the patches of wiring and disguise it from the visitors. The expenses associated with this process also increases. In this case a wireless system is a better option for existing homes.
If you are planning of installing the alarm system yourself, remember the installation of a wired system for an average home will take about 12-16 hours; on the other hand a wireless system might only take 4 hours. But the installation timing will defer according to the system and how complex it is.
Generally wireless alarm components consist of following devices

Control Panel: This is the main part of the alarm system, it is usually setup out of the way like in basement or a closet. It monitors all the signals from the wireless components, if any of the sensors detect an intrusion it triggers the alarm.

Magnetic Switches: It is used to monitor windows and doors. It is made up of a switch that connects to the window or door and a magnet that is mounted on the frame. An alarm will be triggered if the switch and magnet are separated that is the window or door is opened or broken.

Keypad: The keypad can be used to activate or deactivate the system, as well as modify different settings. It's commonly located near the entrance door for easy access.

Motion Sensors: It can be mounted in large rooms or zones like halls. Their will be responsible to detect motion - and sometimes body heat. Suppose if it is out of the acceptable range it will trigger the alarm.

Video Cameras: A video feed back can be send back to a monitor and/or a VCR by the Wireless security cameras. Cameras can be used to monitor outside areas or who is at the door before opening it.

Remote Keys: It is similar to remotes you get with car alarms. Remote keys can be used from a distance to activate or deactivate the alarm, and things like turning lights on or off or unlocking doors.
All these components can be wireless and need not be hardwired. The components use Radio waves to transmit their signals back to the main control panel.
Wireless Alarm security systems run on batteries, they need to be replaced once in a while, that depends on the type of the wireless system you choose. Normally they last for a year; many of companies provide maintenance and service plans which also include battery replacement and installation.
Before finalizing on alarm system, check to see the alarm system can be expandable. Suppose you need to add another room onto the house the system should be flexible enough to increase the setup, in wireless system you need to add sensors to the alarm system.
At igotc.com we have a variety of different security systems call now (844) 777-6668 for you to customize to fit your needs. Since every home is unique, we try to offer security systems that will protect every situation.