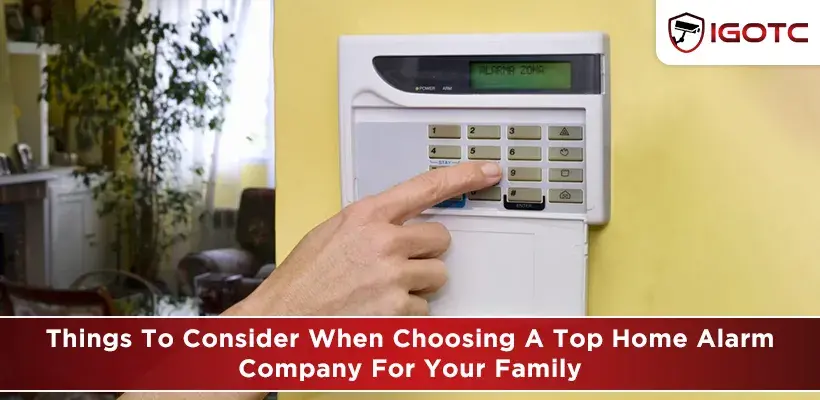 So you have finally decided to seek the services of a top home alarm company to secure your home. Be prepared for some adjustments in the house as the alarm system is installed. Also, make sure the whole family knows what is happening so that they are also aware of the home threats and the reason behind why these security measurements are being laid down. It is very important especially for children to be aware at an early age about the importance of home security.
Choosing a home security company
Selecting a top home alarm company can be a major decision. There are a number of companies out there that seems to offer great deals and packages. To help alleviate the burden of researching their backgrounds one by one, why not try visiting some home security company site like www.igotc.com. These websites can provide a quick look rundown of some of the most trusted home security companies in the industry today.
They can provide rankings, customer feedbacks, in-depth review of services, equipment and most especially, customer service. The reviews can have rankings, price and service comparisons between different companies, as well as differences in price range. Selecting a top home alarm company can be easier with the help of these reviews.
Things to consider when choosing a top home alarm company
Here is some advice for those who are selecting a home security company. First, make sure that the service contract is not more than one year. This allows for the client to assess their satisfaction of the service. Renewal of the contract is always an option anyway.
When choosing a security package, always include a smoke detector. This is a very basic need for every home, especially if there are children in the house. Also, make sure they offer automatic monitoring so that even if people are away from the house, personal belongings can be saved.
If the house has multiple windows and doors around with no high fence, consider getting a motion detector. Aside from door and window locks, this gives an additional security so that unscrupulous people won't be able to get near the house without being monitored, especially at night. If the house has a basement, don't forget to put security detectors in here as well. Usually, these back doors are what burglars try to get into first, knowing there might be an alarm in the main front door.
Consider wireless security, but if the choice has to be wired, be sure to hide the wires from plain view. Burglars can easily cut the wires and ruin all the security plans. Consider hiding the wires in unsuspected places such as under the garden patch or let it run through a built-in closet. There might be minor construction that needs to be done but this will all be worth it.
Walk around the house with an expert and try to assess the vulnerabilities. A good top home security company should be able to pinpoint the vulnerable areas and give suggestions on what is the best combination of security system to install.